Karen Skipper 1996 Cardiff murder conviction quashed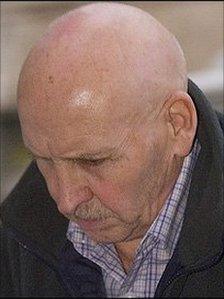 A man convicted of the murder of a Cardiff woman 14 years ago has had his conviction quashed by an appeal court judge.
John Pope, 62, was convicted last year of killing Karen Skipper, 34, whose body was found by the River Ely in March 1996.
She had last been seen taking her dogs for a walk the night before. Initially, her former husband Phillip was tried for the murder but acquitted.
Mr Pope will now face a retrial.
Lord Justice Thomas, sitting in Cardiff, said the details of the successful appeal cannot be published as it would be prejudicial for the retrial.
Mr Pope, a labourer from the Fairwater are of the city, was given permission to challenge his conviction by the appeal court in January this year.
He was jailed for life for the murder and ordered to spend at least 19 years in jail after his conviction at Cardiff Crown Court in February 2009.
Mrs Skipper's body was found on Sunday 10 March, 1996 in Ely, Cardiff, near her home.
Her former husband, who was known as Ginger, stood trial in 1997, but was cleared.
He died in November 2004, aged 48.