Search is on for new Welsh international voice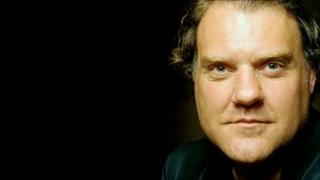 A record label is looking to Wales for its next international recording artist.
Decca Records has worked with stars such as Katherine Jenkins, Bryn Terfel and Only Men Aloud over the past decade.
Managing Director Mark Wilkinson said Wales was often a source of great musical talent.
He said: "We're hoping to find an exciting Welsh singer who can take the world by storm."
Decca Records is an arm of the Universal music group and has recorded with leading lights in the industry.
Mr Wilkinson said the search would launch on Tuesday in conjunction with Cardiff-based talent agency Boomerang+, who will be recording the process.
He said: "At Decca, we're always listening out for great voices.
"My experience is that we often find these in Wales, so we've decided to undertake a very public search this time to give as many talented singers as possible the chance to be heard.
"We're looking for a special voice and talent that we can nurture and place on a world stage.
"This is an opportunity of a lifetime for that talented person."
Opera star Bryn Terfel is signed to Universal's Deutsche Grammophon label.
He said he hoped the Welsh singing tradition would continue for years to come.
"I often get asked why the Welsh are such good singers," he said.
"Some say it's because of the language and how it encourages us to speak and use our voices, but I think it's more to do with the strong tradition of choral and folk singing that is very much alive and well here in Wales.
"I'm very confident that Decca will find a wealth of singing talent here during their search - the difficulty is likely to be narrowing the field down to just one artist."
Soloists interested in being heard should log on to the website for information or send a demo to Oli Harrop at Decca Records, Kensington Village, Avonmore Road, London, W14 8TS by 31 January.
Auditions will be held across Wales: Cardiff on 21 February 2011, Aberystwyth on 22 February and Caernarfon on 23 February.