John Gizzi ran drugs gang, court hears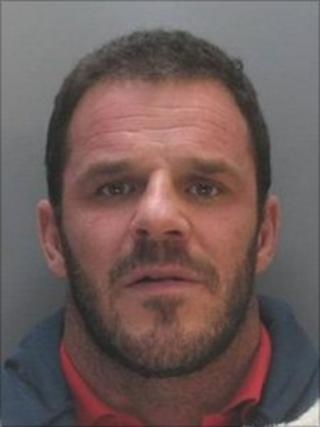 A 39-year-old man from Conwy county ran a drugs gang within months of leaving prison, a court has heard.
John Gizzi, from St George near Abergele, was jailed five years ago for assault and cigarette smuggling.
On Wednesday, Caernarfon Crown Court heard that Gizzi and seven others admitted conspiring to bring cocaine into Wales.
Karl Evans, 30, and John Etheridge, 31, from Denbighshire, deny the charge.
Gizzi was not in court. He is being held in custody after he admitted his part in the conspiracy on Tuesday.
During the opening of the trial of Mr Evans and Mr Etheridge, the jury was told that Gizzi was the head of a gang that brought cocaine from Liverpool to the streets of north Wales.
The gang was uncovered following an undercover police operation, the court heard.
Five years ago it was another police operation which led to him facing charges.
Electronic bugs hidden inside his Bentley sports car recorded conversations leading to his arrest on charges of assault and cigarette smuggling.
His luxury home in St Asaph, Denbighshire, had to be sold following a proceeds of crime order to recover millions of pounds.
Furtive meetings
He was released from prison in March 2009 after serving part of a five-and-a-half year sentence.
In court on Wednesday, the jury was told of drugs crimes in 2009 and 2010.
The court heard how Gizzi's drugs gang operated with furtive meetings in car parks and quiet country lanes.
At one stage during their investigation, police found £39,000 stuffed under the seat of a car.
Mr Evans and Mr Etheridge, both from Towyn in Denbighshire, deny the charge.
The trial continues.