Centre talks over soldiers with post traumatic stress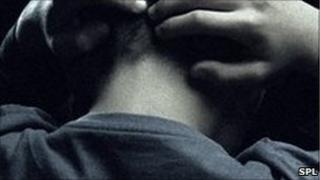 A meeting takes place later to discuss plans to open a new care centre in Wales for armed forces personnel.
Ex-combat medic Kevin Richards wants to set up a dedicated centre to help ex-servicemen and women with post traumatic stress disorder (PTSD).
He is due to meet with assembly government officials on Friday as he hopes to push forward the plans.
Mr Richards set up "Healing the Wounds" in Bridgend, a charity raising funds for PTSD sufferers to go for treatment.
He said: "I'm an ex combat medic so I dealt with friends of mine injured on the streets of Belfast.
"So it's very personal to me that I can help them suffering post traumatic stress."
Figures show each year in Wales 15-25 men and women leave the police and armed forces suffering from PTSD, and many have to cope alone.
There is only one six-bed residential facility in Wales to treat the condition.
An appeal was launched last year to raise £2m to buy a mansion, Gelli Aur, in Carmarthenshire.
So far, £120,000 has been raised for the appeal which has support from the Union of Welsh Independent Churches.
But Mr Richards, a former Royal Regiment of Wales combat medic, said recently that the property may no longer be an option for the project.
However, the intention was still to set up a dedicated treatment centre.
Mr Richards said: "What we hope to do is to raise funds to provide a suitable facility in Wales and convalescence for the armed forces veterans and their families.
"We have already started treating sufferers of post traumatic stress."
The charity sends veterans to a centre in Manchester on a four day intensive counselling course provided by other veterans.
Rhondda Veterans' Support Group has has already spoken out saying Wales lacks full care.
And Dr Dafydd Alun Jones, a psychiatrist in Llandudno who treats war veterans with PTSD, has been critical of the help available to Wales' most severe cases.
The Welsh Assembly Government could not comment on officials' meetings.
But ministers announced an extension of a pilot project to support armed services personnel experiencing mental health problems last year.
It is being funded by the assembly government and Ministry of Defence.