Llanelli paramedic cleared after shopping on duty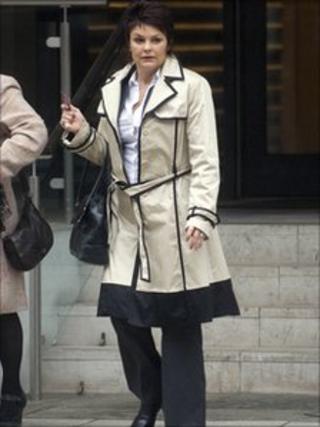 A Carmarthenshire paramedic, suspended after going shopping while on duty, has been told she can return to work.
A disciplinary hearing found the case against Llanelli-based Esther Thomas was not well founded and that her actions did not amount to misconduct.
Ms Thomas took her ambulance to an Aldi store in the town without telling controllers she was free for another medical emergency, the hearing heard.
She denied her behaviour amounted to misconduct.
The hearing in Cardiff heard that Thomas bought personal shopping at the store while on duty - while another paramedic from the Welsh Ambulance Service waited in the car park outside.
Laura Ryan, presenting the case, said the incident happened after Ms Thomas and another paramedic had been asked to respond to an emergency patient call.
She said: "The patient declined transport to hospital and, after completing paperwork, Thomas asked her colleague to drive her to Aldi.
"She did not inform her controller that she was clear to carry out further duties.
'Suspended'
"Esther Thomas went into the supermarket and made the purchases, buying plants, plant pots, Nurofen and sweets and placed them in the ambulance.
"She then went to an area of landscaping in the car park and removed a small bush from the ground."
Miss Ryan told the disciplinary hearing of Health Professions Council that Thomas was spotted in her uniform by a member of the public taking the shrub from the store in Llanelli.
She said: "The store manager contacted Thomas and requested that she return the shrub.
"The manager said if she did this then he did not want to take it any further."
The store did not inform police about the theft - but their headquarters reported it to her bosses at the Welsh Ambulance Service.
The hearing was told Thomas was suspended after the incident was reported to the Welsh Ambulance Service in April 2009.
'Reinstated'
Miss Ryan said: "The investigation found she attended the supermarket without any permission and there was a delay in her being available to go any other job.
"Esther Thomas was then dismissed from the service.
"However she appealed and was reinstated but she remains suspended and is still currently being paid."
The hearing was told that Thomas had a personal medical problem and that her treatment may have affected her behaviour.
Thomas, based in Llanelli, admitted going to the supermarket while on duty, failing to inform the controller and taking the shrub.