People's Assembly begins its work
By Betsan Powys
BBC Wales' political editor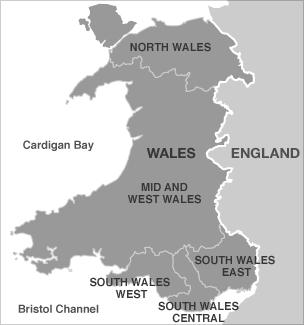 When 3 March comes, when all the debating, campaigning and polling is done, the result of the referendum on law-making powers for the assembly will be in the hands of the two million or so of those eligible to vote in Wales.
And when the voting in the asembly election on 5 May is done, the fate of four parties and 60 assembly members will be in your hands too.
That's why we've established the People's Assembly - to make sure we all hear the views of as many Welsh voters as possible over the next few months.
This assembly doesn't have a home. There's no debating chamber and there's no pay packet.
This is about 60 voters that we hope you'll hear from and see on television, radio and online from now until May, telling you what they think and why they think it.
Some of them will be there, on the spot, to ask questions of the Yes and No campaigns in the run up to the referendum and of the candidates, come the assembly election.
They can ask about what matters to them, the issues that really bother them, not what we, as reporters, might have thought interesting and they'll let us know what they make of the answers they get.
Others might be in the dark about which way to vote and just want to find out more.
Some may want to raise a particular issue that really bothers them and make their case directly to the politicians who'll be hoping to represent them.
Others might prefer to have an online debate from their computer at home - discussing the merits of a Yes or No vote with someone from a different community and a different viewpoint and - most importantly - with a cup of tea in one hand.
The youngest member of our People's Assembly is 17 - not eligible to vote on 3 March but he'll be voting for the first time in May. The oldest is 84 and knows a thing or two about using his vote.
They come from all over Wales - 12 from each of the five assembly regions.
A handful are party members but the vast majority aren't. They just saw an opportunity to have their say.
The BBC Wales politics team will still be out and about asking the questions that we think worth asking.
But I suspect the campaigners and politicians may care just that little bit more about how they fare when they face the People's Assembly.