UK staff trained despite recession research claims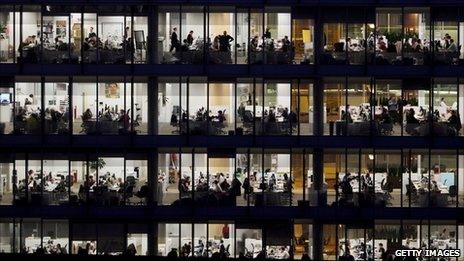 The recession has not deterred most UK firms from training their staff in new skills, a study has found.
Researchers at Cardiff University said the economic downturn had in fact forced companies to concentrate their training in key areas and organise more in-house courses to save money.
The findings contradict predictions that skills training would take a huge hit as firms crunched their budgets.
The study involved 52 employers across various sectors.
Companies included those in the petroleum, construction and retail industries and a range of public and private sector employers.
The joint research by Cardiff and the Centre for Learning and Life Chances in Knowledge Economies and Societies, at the University of London, revealed that although some employers chose to cut spending on training, overall total expenditure has reduced only slightly.
The study cites Confederation of British Industry (CBI) data which shows at the start of the recession many employers expected sharp cuts in training spending.
But instead it found most companies opted to shift their training to focus on key business needs, organise more in-house courses, and use their own staff as trainers.
Others renegotiated contracts with external trainers and increased their involvement in e-learning.
Prof Francis Green wrote the research with with Prof Alan Felstead and Dr Nick Jewson of Cardiff University.
Prof Green, from the Institute of Education, University of London, told BBC Wales: "The findings are surprising for the most part as predictions for skills training were grim.
"There were some firms that cut their training but they were in the minority. Most just found ways of cutting costs while still providing the training.
"The motivation behind this ongoing research was the long-term skills ambitions for the British economy as the previous and current governments have the vision that Britain will become more of a high skills economy in the future.
"The worry was that when the recession hit in the last quarter of 2008, this would set back that aim greatly."
He added that the majority of the employers interviewed plan to continue "training smarter" when the economy recovers.
The study's findings suggest that the UK has seen a slow decline in training from a peak in 2001/2, rather than a recession-related crash.
Total expenditure on all company training in England amounted to £39bn in 2009. This was only 5% less in real terms than in 2007.
The study concludes that an "overwhelming majority" of employers recognise that some types of training are essential, even in a recession.
The paper will be downloadable from the LLAKES website from 09.00 GMT on Wednesday, 9 February
Related Internet Links
The BBC is not responsible for the content of external sites.