Nationwide Energy Service: 360 Swansea call centre jobs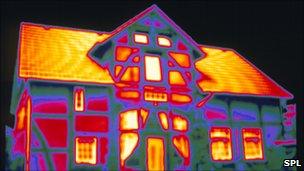 A company specialising in home energy efficiency says it plans to create 360 jobs at a Swansea call centre.
Nationwide Energy Service is bringing the posts to its centre on the Swansea Enterprise Park.
The new staff will help track the details of 4,000 home visits around the UK every week offering advice on insulation and solar energy.
The investment comes just months after air operator Virgin Atlantic created 200 call centre jobs in the city.
"The drive for energy efficiency has struck a chord with householders across the UK and so our business is booming," said Dean Price, the marketing director.
He said the firm had already taken on 60 people and was looking to recruit a further 300 during this year.
"We're visiting something like 4,000 homes around the country every week, and that means our communications system has to capture and organise a lot of information about appointments, orders and requirements from our people in the field," he added.
Founded in 2005, the company says it is developing its business by providing grant and installation advice to households on loft and cavity insulation and solar panels.
It has a network of self-employed surveyors who call on homes across Britain, with insulation work then carried out by firms with contracts to Nationwide Energy Service.
The company is also planning to enter the price-comparison arena in May with the launch of a website.
It is the latest in a long line of companies to invest in call centre technology in Wales, following airline Virgin Atlantic's 200 jobs brought to Swansea in November.
The insurance firm Admiral is currently recruiting 300 staff for its Cardiff call centres, and was one of six major employers in the Welsh capital who attended a jobs fair in the city early this month.
A total of 500 posts were on offer at the event, leading CBI Wales director David Rosser to suggest that it was a "sign that a corner has been turned" for the call centre industry in Wales, after a downturn in the economy.
Swansea council leader Chris Holley said: "This is fantastic news for the company and for the city as a whole during tough economic times.
"It's very encouraging to see local businesses flourish and expand and it shows entrepreneurial endeavour is alive and well in Swansea."
Related Internet Links
The BBC is not responsible for the content of external sites.