'No to a power-hungry assembly' - Nigel Dix, True Wales
By Nigel Dix
True Wales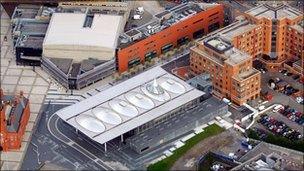 Nigel Dix, of True Wales, which wants a No vote in this week's referendum explains why people should vote against the proposal for more powers for the assembly. The opposing view can be seen in a separate article by Tim Williams, who campaigned against devolution for Wales in the last referendum.
There are plenty of good reasons to vote No.
At the last referendum we were told that we would get an assembly with limited powers in three key areas.
This has proven not to be the case.
Over the past 10 years we have witnessed a power-hungry assembly that has drawn more and more powers from Westminster and local government to the centre.
The assembly has been dominated by what I call "nationalist light".
There has been an obsession with all things constitutional - costly reports on devolving tax and borrowing, the Richard Commission and discussions on the devolution of law and policing.
It appears that our Assembly Members distrust all things English and also distrust MPs, as they continually attempt to lay the blame for their failures at Westminster's door.
The vote on 3 March is about turning the assembly into a parliament, something that was not stated on the original ballot paper some 12 years ago.
An article in the Western Mail highlighted the scale of AMs' ambitions: if the people of Wales vote Yes, we will simply see more and interference from Cardiff Bay in our everyday lives.
We must ask ourselves whether Wales needs more laws and costly government? The answer has to be a resounding No.
Related Internet Links
The BBC is not responsible for the content of external sites.