Welsh assembly powers referendum: the No and Yes case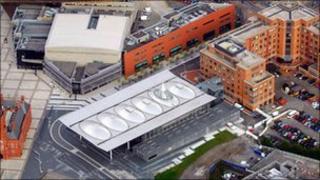 With the referendum on Thursday on whether the Welsh assembly should have further law-making powers, two supporters of both sides have set out their cases.
Nigel Dix, of True Wales, which wants a No vote, explains why he is opposed.
Dr Tim Williams, who campaigned during the 1997 referendum against the creation of the assembly, outlines why he now wants a Yes vote.
Latest news, background and analysis of the referendum campaign can be found on the BBC Wales News website.
A second referendum debate in English will be broadcast at 1035 GMT on BBC One Wales on Monday from Blackwood, Caerphilly county.
The panel will include Yes for Wales chair Roger Lewis, First Minister Carwyn Jones, True Wales chair Rachel Banner and Nathan Gill from UKIP.