Sir Derek Jacobi to appear as King Lear in Belfast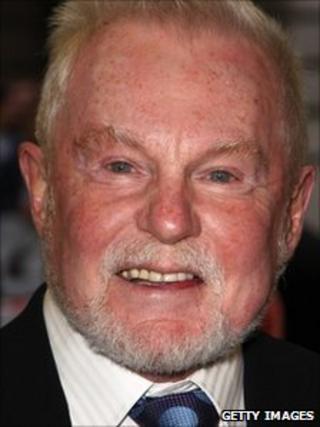 The Grand Opera House in Belfast has confirmed that Sir Derek Jacobi will appear in King Lear at the theatre this week.
Three sell-out performances of King Lear in Wales at the weekend had to be cancelled because the actor had lost his voice.
They were planned for Friday and Saturday at Venue Cymru in Llandudno.
A spokesperson for the Grand Opera House said the performances in Belfast would proceed.
"The Grand Opera House is delighted to confirm that this week's sell-out performances of King Lear, starring Derek Jacobi, will proceed as scheduled," the statement said.
"The production team arrived this morning, and the curtain will go up to a full house on Tuesday at 7.30pm as planned."
The Donmar Warehouse production of the Shakespearean play is scheduled to run at the theatre in Belfast from Tuesday until Saturday.
Gina McKee plays King Lear's eldest daughter Goneril in the production.