Craig Bellamy cautioned for common assault in Cardiff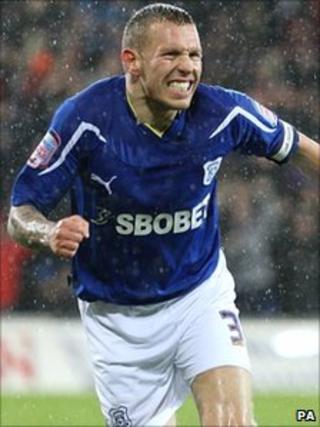 Wales and Cardiff City striker Craig Bellamy has received a caution for common assault.
The 31-year-old was on police bail following a disturbance in Cardiff city centre early on Sunday, 9 January.
He has now attended a police station in Cardiff and accepted the caution.
It was alleged that two men in their 20s had minor facial injuries which did not need hospital treatment following the incident in Caroline Street.
Bellamy is on loan to Championship club Cardiff City from Premier League high-flyers Manchester City.
He has made a big impact on Cardiff's season and scored some vital goals.
These included the 85th minute winner in the derby game against Swansea City at the Liberty Stadium earlier this month.
He has stepped down from the captaincy of Wales, saying that his knee problems meant he would not be able to play every game.
Bellamy's previous clubs have included Norwich, Coventry, Celtic, Liverpool and West Ham.