Operation Crackdown to catch £10m court fine dodgers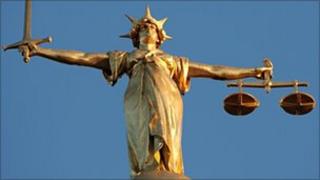 A crackdown by police and court enforcement officials is under way to claw back £10m in unpaid fines in south Wales.
Operation Crackdown could see offenders' homes raided and bailiffs using warrants to confiscate property.
Extra time is being provided at magistrates' courts to deal with unpaid fines throughout March.
More than £29m worth of fines are outstanding in Wales, with a third owed by people in south Wales.
HM Courts Service (HMCS) organised a similar operation in February 2010 in which 9,425 warrants were executed and £1.02m collected across England and Wales.
Viv Edwards, deputy chair of Cardiff magistrates' bench, said that fine dodgers had been given plenty of notice that they owed money to the courts such as letters, visits from bailiffs and that some had ignored appointments to attend court.
"These people are going to be targeted throughout March," he said.
HMCS director for Wales Clare Pillman said: "Our message to fine dodgers is clear: pay up now or face the consequences.
"The courts will do everything within their powers to trace those who do not pay.
"Money can be taken from an offender's earnings or from benefits if they are unemployed.
"Warrants can be issued instructing court employed agents to seize and sell goods belonging to the offender.
"Ultimately, an offender can be imprisoned for non-payment of their fine," she said.