Insurer Admiral hits record profits for second year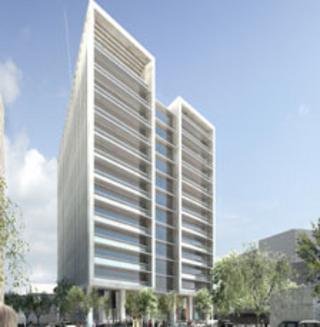 Insurance group Admiral has announced record profits for the second year running.
The group, which employs 4,000 in Cardiff, Newport and Swansea, recorded a pre-tax profit of £266m for 2010, up 23% on 2009.
The company said it has seen a massive rise in its UK motor insurance operations.
However, it also saw a sharp decline in business in its price-comparison arm - Confused.com.
Commenting on the figures, Group Chief Executive Henry Engelhardt said: "Every year since we became a public company, Admiral Group has reported record profits and record turnover.
"We have now exceeded £1.5bn turnover which is a fantastic achievement.
"I'm extremely proud of how hard everyone at Admiral has worked to achieve this result."
The company, under its banners of Admiral, Diamond, Bell and Confused.com, now insure about one-in-ten cars on British roads.
The firm has outperformed city analysts predictions for the year by about £4m.
But while UK performance has continued to grow, its start-up operations overseas still recorded loses, rising from £10.3m in 2009 to £12.9m in 2010.
Competition in the price comparison market also hit the Confused.com arm of the group. It saw a 34% drop in earnings.
Reflecting on the the challenges, Mr Engelhardt added: "There is a lot of work to be done to create sustainable, profitable and growing businesses outside the UK. There is no magic formula.
'Great value'
"In 2010 we said goodbye to our German operation AdmiralDirekt and we wish the team there every success for the future.
"Closer to home, we also have a lot of work to do with Confused which had a tough year in 2010."
But Mr Engelhardt added: "The big success was the UK motor insurance business. Throughout 2010 we experienced a flood of new business, with UK vehicle growth at over 30%.
"Everyone in the organisation is focussed on providing great value and service to all our customers."
The company announced in January that it plans to site its new headquarters which will be capable of housing up to 3,000 staff in Cardiff.
It will bring together three sites in the Welsh capital at a location near the St David's shopping centre.
It also employs 1,400 people at its Swansea base in the SA1 quarter, and hosts a claims centre on the Langstone Business Park in Newport.
The group is also the only firm in Wales listed in the FTSE list of 100 top companies.