Family tribute to Flintshire mother who died in crash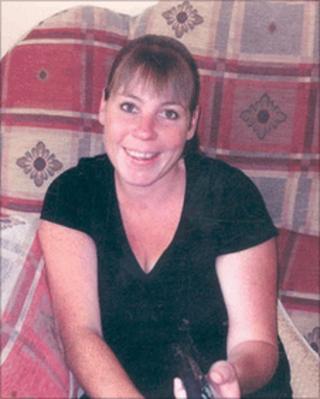 The family of a 39-year-old Flintshire woman who died in a road traffic collision has described her as a "loving mother who lived for her kids".
Joanne Hill, from Mold, died when a silver Volvo and a red Vauxhall Corsa collided at 2020 GMT at Padeswood on the A5118 road on Saturday.
A statement said Ms Hill's children Nathan, 19 and Charlotte, 13, "meant everything to her".
A 37-year-old man arrested after the incident has been bailed by police.
Speaking on behalf of the family, Ms Hill's sister, Louise, said: "She was a kind, gentle person, who liked gardening and reading.
"She was looking forward to getting out and doing the garden this spring.
"There is so much we could say about Joanne, but it's too heartbreaking.
"We will always remember her with love and affection."
Ms Hill also leaves parents Gerald and Pamela from Mold, and a brother Jason who lives in Wrexham.