No retrial over 2007 death of financial advisor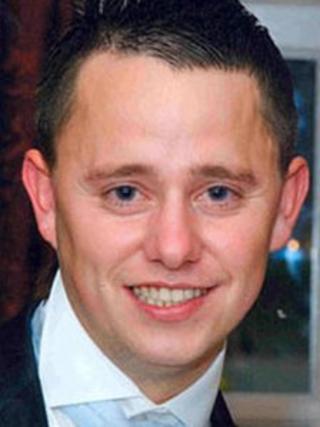 A 25-year-old man whose conviction for killing a financial adviser was overturned on appeal has been told he will not face a retrial.
Aaron Davies, of Cwmbran, Torfaen, was found guilty of the manslaughter of 26-year-old Gareth Davies, of Llangibby, Monmouthshire, in April 2010.
He was jailed for three years but three appeal court judges this month ruled the conviction was unsafe.
The same judges have now decided there is "no public interest" in a retrial.
Gareth Davies died two days after being punched during a fancy dress night out with friends in Cwmbran in 2007.
The amateur footballer, who was dressed as one of the stars of the 1980s film Ghostbusters, was sent toppling backwards, striking his head on the ground.
'Highly unsatisfactory'
Prosecutors decided not to charge Aaron Davies in the aftermath of the incident, but brought proceedings against him in 2009 following an inquest.
Mr Davies had always denied being the attacker, saying he had been misidentified.
Earlier this month, Lord Justice Aikens, sitting with Mr Justice Kenneth Parker and Sir Geoffrey Grigson, quashed the Cardiff Crown Court jury's verdict.
Expressing "deep concern" about the case, the judges ruled that Mr Davies had not had a fair trial and had "suffered a major disadvantage as a result of incompetence on the part of the prosecution authorities".
On Wednesday, they ruled that a retrial would not be in the public interest.
Lord Justice Aikens said it would be "highly unsatisfactory" if the case went before another jury.
He added: "A court cannot simply pretend that past events had not happened."