Children's Commissioner of Wales' advocacy concerns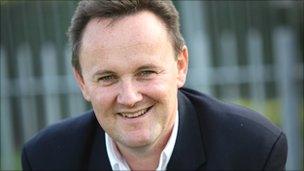 The failure of some councils to provide advocacy services for looked after children is to be investigated by the Children's Commissioner for Wales.
The review has been prompted by cases where councils were unaware of their legal obligation to provide advocates.
An advocate acts on behalf of children so they can have a say in decisions about their life.
Young people were having decisions "being made about them, without them", said commissioner Keith Towler.
Under the law, councils are required to provide an advocate for every looked after child and young person, care leaver and child in need.
An advocate is an independent professional who represents the view of a child or young person if they wish to take part in, comment on or complain about decisions affecting them.
A "lack of awareness among professionals of their statutory obligation is one of the main obstacles", said Keith Towler, the Children's Commissioner for Wales.
"I am very concerned that some children and young people within these vulnerable groups are being denied access to an independent professional advocate," he added.
He said that that some of Wales' most vulnerable children and young people were unaware of their right to have a trusted advocate that could represent their views and ensure their voice was heard.
The review will examine whether current arrangements are effective in protecting the rights and welfare of children and young people in care in Wales.
Mr Towler said: "I want this review to highlight the main issues, to provide local authorities and others the opportunity to learn lessons so that ultimately we can ensure these vulnerable groups of children and young people ... never go without the services of an independent professional advocate when they need one."