Insurer Admiral's profits warning over increased claims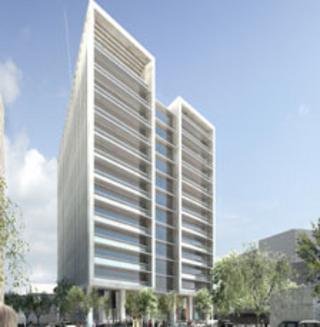 Insurance group Admiral has issued a profits warning, blaming a higher level of claims in the third quarter of the financial year.
Admiral's share price dropped 20% at the opening of trading on Wednesday.
The group, which employs 4,000 in Cardiff, Newport and Swansea, recorded a pre-tax profit of £266m for 2010, up 23% on 2009.
But it said this year's pre-tax profits could come in at the lower end of the market forecasts.
In its interim managerial statement for the third quarter (Q3), the firm said: "If there is no reversal in Q4 of this higher than normal level of large claims, we anticipate that full year pre-tax profits will be towards the lower end of the range of analysts' estimates.
The company, under its banners of Admiral, Diamond, Bell and Confused.com, now insures about one in 10 cars on British roads.
Group chief executive Henry Engelhardt said he still expected to increase pre-tax profits on last year.
"Notwithstanding the continued higher level of large claims in the quarter, I expect us to once again report record profits for the full year, probably some 10% higher than last year," he said.
"I am confident that with Admiral's enlarged customer base and significant combined ratio advantage we are in a strong position for sustained long-term growth and good news in 2012 and beyond."
The company announced in January that it plans to site its new headquarters in Cardiff, which will be capable of housing up to 3,000 staff.
It will bring together three sites in the Welsh capital at a location near the St David's shopping centre.
It also employs 1,400 people at its Swansea base in the SA1 quarter, and hosts a claims centre on the Langstone Business Park in Newport.
Admiral is the only firm in Wales in the FTSE list of 100 top companies.