Cardiff street tops Wales list of most expensive addresses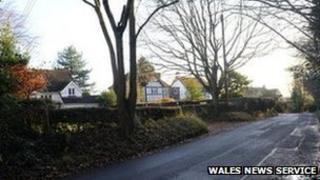 A street in the Old St Mellons area of Cardiff is the most expensive in Wales, according to new figures.
Druidstone Road has an average house price of £685,000, with three other streets in the city among the top 10 in Wales.
Swansea appears twice, as does Conwy, while Cowbridge and Newport are also in the list.
The figures from Lloyds TSB are based on house sales completed between January 2007 and October 2011.
Only streets where there have been at least seven transactions over that period are included in the analysis for England and Wales.
Gannock Park in Conwy came second in the Welsh list at £677,000 with East Cliff in Swansea (£608,000) fourth.
'Good show'
Glasllwch Lane in Newport and Church Street in Cowbridge was ninth and 10th with property prices averaging £485,000.
But while Druidstone Road is the most expensive street in Wales, its the cheapest compared to all the regions in England.
Campden Hill Square in London has an average price of £4.86m, while the average cost of a property in Leys Road, Oxshott, Surrey is £3.1m.
Bracken Park in Scarcroft, Yorkshire, and Valley Road in West Bridgford, Nottinghamshire, are the only streets in the overall list with a value below £1m, but are still more expensive than Cardiff.
And in Scotland, Dick Place in Edinburgh is Scotland's most expensive street where the average price of a property was just over £1.5m.
Suren Thiru, housing economist at Lloyds TSB said: "Unsurprisingly, the most expensive residential streets in England and Wales are in London, but the Welsh capital makes a good show.
"The Welsh top 10 also sees strong appearances from the Vale of Glamorgan and Swansea."