School grades suffer from lack of routine, claims Prince's Trust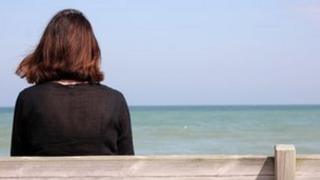 Young people growing up in Wales without a daily routine or structure are more likely to struggle at school, according to a report.
The Prince's Trust Youth Index revealed that one in 10 of those interviewed lacked a 'stable environment' without set mealtimes or bedtimes.
The research suggested that they were more likely to struggle at school and have lower self-confidence.
The Children's Commissioner for Wales said more family support was needed.
'Devastating impact'
The research, carried out by market research consultancy YouGov, was based on interviews with 2,136 young people aged 16 to 25 across the UK, including 100 from Wales.
It is the charity's fourth annual report to gauge how young people feel about their lives from family life to physical health and will be given to the UK government.
The charity said it showed that young people who claim to have "lacked structure and direction" are less content and confident than their peers.
"We know from our work with young people in Wales that the absence of structure and routine in a young life can have a devastating impact," said Rick Libbey, director of the Prince's Trust Cymru.
"Without the right support, directionless teenagers can become lost young adults - unconfident, under-qualified and unemployed," he added.
He added that the Trust had programmes such as in-school clubs aimed at giving the hardest-to-reach pupils "intense, structured support", to help prevent potential dropouts and exclusions.
Keith Towler, the Children's Commissioner for Wales, said more support was needed from both the state and voluntary groups to help families.
"One of the things that really strikes me as the children's commissioner when I meet children all over Wales is that they all talk about feeling safe and secure and the one thing that really makes them feel safe and secure is knowing daily routines happen," he added.
John Sayce, chair of the Welsh Parenting Forum, said it was important to work to remove the stigma many parents felt when asking for help.
"In countries like Scandinavia, like Sweden, family support is provided generally and it doesn't just stop when the health visitor stops visiting when [the child] is three years old," he said.
"It continues into the school age years and this is something we should provide for parents so it's not seen as failing if you ask for help."
Growing confidence
One of those who has been helped by one of the Prince's Trust programmes is Rebecca Roberts from Pembrokeshire.
The trust said her elderly father was struggling to establish a regular routine for her due to ill health.
The lack of structure led to her moving into full-time foster care and she struggled with the changes.
Now 17, Rebecca joined the Prince's Trust xl club at Tasker Milward School in Haverfordwest three years ago.
Since then she says she has settled with her foster parents and says the club helped her confidence grow.
"Before I joined the club I was struggling to cope with my life," said Rebecca, who is now studying childcare at Pembrokeshire College.
"I found it hard at first as there were so many things on the programme that were out of my comfort zone but my confidence grew and I really began to think about my life and the future.
"I'm really enjoying college and looking forward to working with children," she added.