Conservative MP Guto Bebb urges Wales tax-raising powers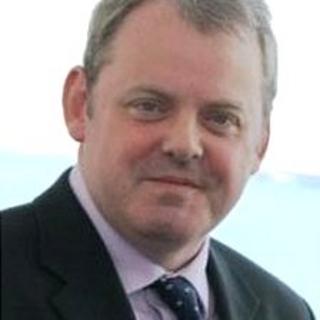 Conservative MP Guto Bebb says the Welsh assembly should have tax-raising powers.
The Aberconwy MP said it was time for more adventurous constitutional steps.
He said Wales and Scotland must be treated the same and it was "bizarre" for Tories to champion localism at Westminster while "often articulating opposition to accountable devolution".
Mr Bebb argued that "Welsh-inspired federalism" could be the best option to prevent the break-up of the UK.
The assembly gained primary law-making powers following a referendum in March 2011, but has no say over taxation.
The MP wrote in the Western Mail: "It is bizarre and contradictory to see the Conservative Party championing localism at Westminster whilst often articulating opposition to accountable devolution in Wales.
"And yes, by accountable I do believe that responsibility for raising a portion of the Welsh government budget should be in Wales."
In an interview with BBC Wales, Mr Bebb went on to say: "There is a growing understanding within the Conservative Party that in order to preserve the union we actually have to be very brave and take adventurous steps in terms of dealing with the constitutional issues once and for all.
"David Cameron's speech in Scotland made that very clear in my view that in order to preserve the union you have to be willing to take a risk and I'm saying the party in Wales needs to do the same thing."
He said there was a "very unhappy devolution settlement" because Wales, Scotland and Northern Ireland all have different powers and England did not have an assembly at all.
Mr Bebb said it was an "unsustainable situation" and the union could not be protected by the current status quo.
He added that a break-up of the union would be "dangerous" for Wales and he remained "committed" to the United Kingdom.
A commission headed by Paul Silk, a former clerk to the Welsh assembly, is looking at whether tax and borrowing powers should be devolved.
A spokesman for Welsh Conservative leader Andrew RT Davies said the party's submissions had been made to the Silk Commission and there was "nothing further to add".