DVLA: Facebook and Twitter misuse led to sacking of three Wales staff in 2011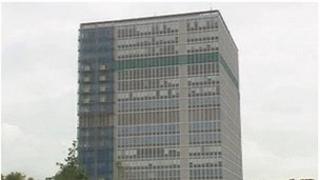 Three Driver and Vehicle Licensing Agency (DVLA) staff were dismissed in Wales in 2011 for misuse of social media, the BBC has learned.
One made unsuitable comments about the DVLA and its customers on Facebook.
Another commented on a fellow employee and criticised DVLA customer service on Facebook and Twitter, and a third referred to a colleague on Facebook.
The Swansea-based DVLA said it blocked social media sites, and no staff could access social media on its computers.
The information about the dismissals was obtained in a Freedom of Information request by BBC Wales' Welsh-language news website, Newyddion Ar-lein.
The request also found that another official was given a written warning for making for inappropriate comments about a colleague on Facebook.
There were no disciplinary procedures for misuse of social media in 2009 and 2010.
The agency, which employs about 5,000 staff, said: "No DVLA staff can access social media websites from DVLA computers.
"These sites are blocked.
"Therefore there have been no cases of misuse of social media by using DVLA computers in work time".
Earlier this year, Newyddion Arlein revealed that five people had been dismissed by the DVLA in Wales in the past three years for breaches of the Data Protection Act.
Offences included "unauthorised access of the vehicle record" and "releasing information to a third party".