Swansea and Newport enter £50m broadband cash race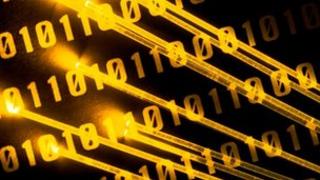 Swansea and Newport have been named among 27 UK places which can join a race to share £50m to bring 'ultra-fast' broadband connections to the cities.
The announcement was made on Friday by the UK culture secretary, Jeremy Hunt.
The money will be used to give those areas access to broadband speeds of up to 100Mbps, fast enough to download a music cd in just six seconds.
The 10 winning cities will be named in the autumn.
The money is the second part of the allocation of £150m from central government under the so-called 'super-connected cities' initiative.
Cardiff was named as one of the first cities to win a slice of that cash last year.
Friday's announcement targets smaller UK cities, stretching from Aberdeen in Scotland down to Brighton and Hove on England's southern coast.
"This is a fantastic opportunity for 27 cities across the country to demonstrate how they'd revolutionise the way their residents and businesses get online," said the UK culture secretary.
"These ultra fast speeds will allow more cities in the UK to compete with the fastest in the world, bringing new opportunities for growth, the development of high tech industries and the transformation of public services."
However, only 10 of the bidding cities will be successful, and there are strings attached to the process.
The UK government said the resources each city would be willing to bring to the project itself "either in funding or other contributions" would be a key factor in deciding who wins the cash.