Cardiff City football club: Should fans see red over shirts?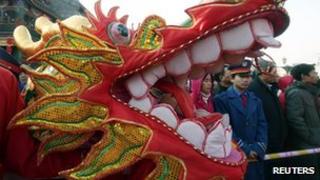 The Malaysian owners of Cardiff City Football Club want to change the team's shirts from blue to red in a bid to make the club more marketable in Asia.
But will a change of colour bring a change of fortune?
In footballing terms red-shirted teams such as Manchester United, Arsenal and Liverpool may have had the edge down the years over their blue-shirted rivals like Manchester City, Chelsea and Everton.
But it may be more significant to look east, to the growing markets of Asia where football clubs are seeking to build their brands and sell merchandise.
In Chinese culture - a strong force in Malaysian life - red is traditionally seen as a lucky colour and a symbol of integrity.
Being a naturally superstitious breed, football fans might see the appeal of a colour believed to exorcise ghosts and drive away misfortune, maybe even that perennial playoff jinx.
Adverts for a leading High Street bank with its roots in China have highlighted the fact that Chinese people mark the New Year by giving red envelopes containing money to bring good fortune.
Blue, meanwhile, is the colour of funerals and death.
But will the carrot of £100m of new investment be fortune enough to convince Cardiff City fans to accept red shirts?
If the change in colour does go ahead, a Feng Shui expert may need to be employed at the Cardiff City Stadium to ensure the positive power of red is not undermined by hanging anything of that colour there if the front door faces a north easterly direction.
The colour red also has positive connotations in western culture - we celebrate the arrival of a red letter day, and we roll out the red carpet for special events and important people.
And while it is often cited as the most popular colour of car, a poll of motorists by an insurance company in 2007 confusingly found that red was perceived as being both the safest and the most dangerous colour choice.
Red being the colour of fire and rage has occasionally inspired sports coaches to paint their home dressing room red to fire up their team for the battle ahead, while pale blue pastels may be thought to have a sedative effect on visiting teams.
Combining a red shirt with a dragon badge may be doubly lucky in Asian eyes, the creature being seen in Chinese culture as a symbol of good fortune and intense power.
Dragons aren't without precedent as they have long been a feature of the city of Cardiff's coat of arms which appeared on the shirts of the 1927 FA Cup winning team and subsequent years until the Bluebird logo emerged in the 1950s.
However, the rebranding of Cardiff City's kit to reflect the traditions of Wales may be seen by diehard Cardiffians as another example of their city's distinct culture being subsumed by national emblems - a tendency noted by former First Minister Rhodri Morgan in his 1994 pamphlet celebrating Cardiff: Half and Half a Capital.
Bluebirds fans who are real sticklers for tradition and refuse to wear red could hark further back into the club's history and don Cardiff City's original chocolate and amber shirt... although it could be a bit too close to the colours of Newport County for comfort.