Sex offenders: Increase on register in Wales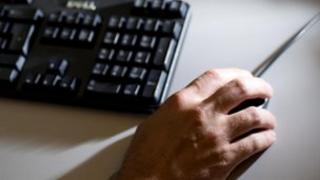 The number of people on the Sex Offenders Register in Wales has risen 20% between 2011 and 2012, the BBC has learned.
The number on the register increased from 5,368 in 2011 to 6,464 in 2012.
The Association of Chief Police Officers (Acpo) cited better technology used to catch sex offenders as a possible reason for the rise.
The information was obtained in a Freedom of Information request by BBC Wales' Newyddion Ar-lein.
Between 2009, when there were 3,908 on the register, and 2012 there was an increase of 65%.
A spokesman for Acpo said: "There are a number of possible reasons for the increases.
"Improved technology, improved inter-agency working and a very robust approach to allegations of sexual offences is resulting in more convictions.
"Improved treatment of victims for example through Sexual Assault Referral Centres is resulting in more historical complaints of abuse which are also being rigorously followed up.
"Actions of the Child Exploitation and Online Protection (CEOP) Centre and preventative campaigns regarding the use of the internet, social networking etc is resulting in more complaints which are being followed up rigorously."
He added that "improved technology is providing evidence of internet offences" for example of offences of child sex abuse.
It has also emerged that a significant number of people on the Sex Offenders Register in Wales failed to comply with the requirements of the register.
This includes not notifying of a change of address, going abroad and not returning, failing to register on release from prison within required period and use of the internet in breach of court condition.
The Acpo spokesman added: "Part of the reason for the increase in 'failures to comply' is due to a zero tolerance approach and better links between police, prison and probation services which allows 'failures to comply' to be identified very quickly and actioned on."