Welsh Water pre-tax profits of £7m and announces £1bn investment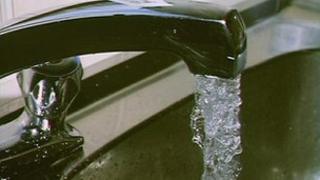 Welsh Water has announced pre-tax profits of £7m for the last financial year.
The firm also said £1bn would be invested over the next three years in infrastructure projects in Wales and Herefordshire.
The work includes upgrades to water and wastewater treatment plants in Powys, Gwynedd, Ceredigion and Wrexham.
It added its customers were seeing the lowest bill increase of all UK water companies for the second year running.
Welsh Water said at a time when many companies and public bodies are cutting back on investment, its improvement programme was was supporting some 1,500 jobs in areas such as the construction industry.
Announcing the company's results, chairman Bob Ayling said: "Our ambition is to deliver the best possible outcomes for our customers supplying drinking water of the highest quality and safeguarding the environment that we look after on behalf of the communities we serve.
"We also hope to show that the unique business model we have established for the water industry in our region is working for our customers."
Mr Ayling added that customer complaints had more than halved and had never been lower.
He said there was business customer satisfaction stood at 89%. This was measured by independent research carried out with the company's largest customers.
Mr Ayling said: "We have been able to accelerate investment and do more for our customers while bills are falling in real terms."