Rookwood Hospital nurse denies verbal abuse misconduct to patients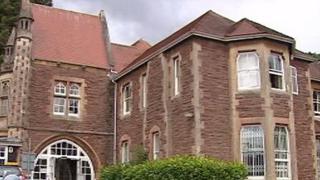 A nurse told colleagues not to rush to revive a spinal injury patient if he had a heart attack, a nursing council panel has heard.
Caroline Gervaise-Brazier,55 of Trecenydd, Caerphilly, is also alleged to have told a vulnerable patient to shut up or she would put him in the car park and call the police.
Miss Gervaise-Brazier was working as a staff nurse at Rookwood Hospital in Cardiff at the time of the allegations.
She denies four charges of misconduct.
The Nursing and Midwifery Council Panel heard Miss Gervaise-Brazier had started work in April 2004 at the hospital where she dealt with patients with spinal injuries who were often patralysed and vulnerable.
David Patience, presenting the case, told the panel that Miss Gervaise-Brazier had instructed two nursing auxiliaries Linda Camilleri and Hayley Fuller "do not rush" if a man, known as Patient A, had a cardiac arrest during their night shift in December 2007.
Mr Patience told the panel: "Mrs Camilleri said she understood this to mean that they shouldn't rush to assist Patient A".
Call his family
Mrs Camilleri said she felt upset by the incident and sent a letter about it a few days later.
When questioned, Miss Gervaise-Brazier initially said in her opinion the patient had no quality of life.
However, Miss Gervaise-Brazier later said she had meant by the words "not to rush" that the auxilliaries should do things properly.
Mr Patience also told the panel that in January 2008 Mrs Gervaise-Brazier had been heard telling a man known as Patient B who was paralysed, had Parkinson's Disease and learning difficulties, to shut up or she would call his family, put him out in the car park on his own and call the police.
On other occasions Miss Gervaise-Brazier is accused of telling Patient B to shut up when he was crying and complaining he could not move his legs, using words to the effect "you cannot move your legs because you are paralysed and will be in a wheelchair for the rest of your life".
The panel heard Patient B was new to the ward and, at that stage, patients had often not had their diagnosis explained to them.
She is alleged to have told another patient - Patient C- he was "a pervert" when he touched a tube which had become detached from his penis.
The panel heard a claim she told a fourth patient - D- to "shut up, there is nothing wrong with you" when he complained of chest pains.
Miss Gervaise-Brazier denies the charges. She has admitted a charge of removing incontience sheets from the hospital between September and November 2007 but denies these actions were dishonest.
The hearing continues.