Gwent Police 15% crime drop biggest in England and Wales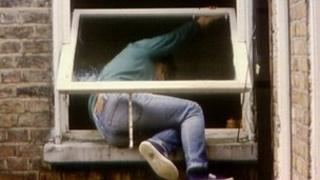 Overall crime has dropped by 15% in the Gwent Police force area, the biggest reduction in England and Wales.
Robbery, burglary, vehicle crime, criminal damage and crimes against the person all fell in the year to March, according to Home Office figures.
South Wales Police said they had seen a 7% reduction, but recorded crime in the North Wales Police force area rose by 3% over the same period.
Recorded crime in the Dyfed-Powys Police area fell by 3%.
The figures for Gwent Police show that a total of 38,879 crimes were committed in the year to 31 March this year, compared to 45,593 to the same period to March, 2011.
However, sexual offences and crimes involving drugs have increased.
Assistant Chief Constable of Gwent Police Simon Prince said: "The figures released today are once again a ringing endorsement of our flexible and innovative approach to tackling crime, and the work we undertake with partners to prevent crime.
"Residents must also take credit for this continued drop, with people doing more to improve their own personal security, and taking on board crime prevention advice provided by us and our partners."
South Wales Police said incidents of antisocial behaviour fell by 21% and thefts of motor vehicles dropped by nearly 16%.
Criminal damage fell by 16% and robberies dropped by 7%. The number of homes burgled also reduced, said the force.
Assistant Chief Constable Julian Kirby said: "Our message to those who commit crime, including those people who think they are above the law and offend again and again, is that you won't be left alone".
The latest figures for North Wales Police show that recorded crime increased by 3%.
There was a 16% rise in recorded burglaries, while fraud and forgery cases rose by 45%.
There was also a 1% increase in robberies, but a 2% fall in recorded sexual offences and there was no change in the level of violent crime recorded.
The number of recorded drug offences fell by 21%, while cases of criminal damage dropped by 6%.
Drug offences
Assistant Chief Constable at North Wales Police Gareth Pritchard said: "We experienced a small increase in crime last year.
"We went through a very substantial change in the force during this period, but we were not complacent about crime performance."
He said the chief constable commissioned a review, the findings of which were put in place in April this year and since then the force had seen a "significant change in performance".
Recorded crime in the Dyfed-Powys Police force area fell by 3% over the same period, according to figures from the Office of National Statistics.
There was a 35% increase in recorded fraud and forgery cases and drug offences were up by 16%.
Burglary and robbery offences were both down by 8% and sexual offences by 9%.