Principality Building Society benefits from negative views of big banks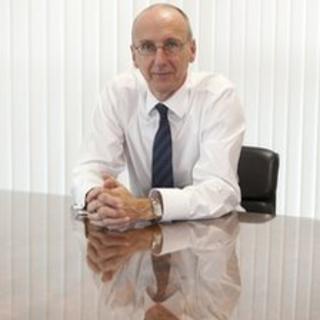 The largest building society in Wales says savings grew by nearly £168m in the first six months of 2012, claiming customers are turning against banks.
The Principality said pre-tax profits dipped from £14.8m to £14m, but added it was thriving in a "tough market".
Outgoing chief executive Peter Griffiths said a "negative view" of the major banks prompted people to place their savings with a "trusted brand".
The Principality said it had attracted 28,000 new customers so far this year.
'Buoyant'
Formed in 1860, the Principality is the largest building society in Wales and the seventh largest in the UK, with assets of more than £6bn and around 500,000 members.
Mr Griffiths said it had been a "positive half year" with the business remaining "buoyant" as he prepared to step down after 10 years in charge.
He said: "I am pleased to report that the society continues to thrive in a tough market and is benefiting from an ongoing shift in social sentiment.
"The negative view consumers hold of the major banks has helped our business as savers look to place their money with a trusted brand."
The banking sector has been hit by controversies, including over bonuses, since the UK government bailout in the crisis of 2008.
And last month Barclays was fined £290 million after admitting it sought to manipulate the benchmark Libor interest rate used in the financial markets.
Mr Griffiths said: "While the economic environment has continued to present new challenges for both our customers and our sector, Principality has emerged fitter, stronger and even more resilient, attracting over 28,000 new customers to the society in the last six months."
Mr Griffiths said that while banks were closing branches and relying on new technology, the Principality was committed to serving customers by opening new agencies and branch offices.
"Despite the proliferation of banking technology, research tells us that conveniently-located branches remain an essential requirement for our customers," he said.
The Principality was also committed to keeping arrears and repossessions below the industry average, and to building affordable homes, he added.
Opportunities
Graeme Yorston, who is taking over as chief executive, said: "Against a backdrop of increasing volatility in the economy, tightening credit conditions and an uncertain regulatory agenda, we remain confident in our ability to deliver the range of products and services our members expect from us.
"I believe there exists an unequivocal opportunity for the mutual sector to deliver a differentiated service in the current climate and today's figures are evidence that this belief is shared by the wider population."
Chris Skinner, an independent financial and banking expert analyst, said building societies had benefited from the financial crisis.
"If you look at all the building societies who converted into banks during the 1980s, they all died in the credit crisis because they didn't know how to be banks," he said.
"They are much better off remaining mutuals."
But Mr Skinner said talk of mass defections of customers from banks to building societies would be overstating the matter.
"In general they are well placed to get business from the banks," he said.
"But people very rarely switch their accounts - it's not a mass exodus."