Female sex offenders: Rise in Wales from 78 to 193 in three years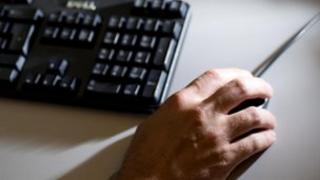 The number of women registered as sex offenders in Wales has more than doubled in the last three years.
The figure rose from 78 in 2009 to 193 in 2012.
The number of men over 70 years old on the register also more than doubled, while the total number of registered sex offenders in Wales rose by 70%.
Cardiff University lecturer Dr Kirsty Hudson said one factor in the rise could be that more people were coming forward to the police with information.
The information was obtained in a Freedom of Information request by BBC Wales' Welsh language news website Newyddion Ar-lein.
'Most at risk'
The number of registered sex offenders increased in every age group, including young people aged under 21.
Barnardo's Cymru has called for specialist support services to be available across all areas to help manage children and young people who sexually harm.
Denise Moultrie, Barnardo's Cymru Taith Service manager, said: "It is important that those children and young people most at risk of inappropriate sexual behaviour are identified early on.
"Evidence shows that most young people who receive suitable support and work to address their behaviour will not continue to sexually abuse others.
"The Taith Service works in tandem with children's services and the police to assess risk and to identify what services are most needed by the young person and his family".
Dr Hudson, a lecturer in Cardiff University's School of Social Sciences, who has researched sexual offending and sex offenders, said there was an increased understanding of the matter.
"We're learning more about women as offenders in general, and about sex offenders in general," she said.
"More information is being disseminated to the public, and people feel more confident in the criminal justice system and so come forward."
On the 116% increase in the number of men over 70 on the register, she added: "Some of these could be historical cases, with people coming forward with information about what happened to them as a child.
"Generally the topic is more in the public domain, with people talking about it more, which is a good thing".
'Robust approach'
The Association of Chief Police Officers (Acpo) cited better technology used to catch sex offenders as a possible reason for the figures.
A spokesman for Acpo said: "Improved technology, improved inter-agency working and a very robust approach to allegations of sexual offences is resulting in more convictions.
"Improved treatment of victims, for example through Sexual Assault Referral Centres, is resulting in more historical complaints of abuse which are also being rigorously followed up.
"Actions of the Child Exploitation and Online Protection (CEOP) Centre and preventative campaigns regarding the use of the internet, social networking etc is resulting in more complaints which are being followed up rigorously."
He added that, for example, improved technology was providing evidence of internet offences of child sex abuse.