Kirsty Jones' mother in Thailand murder appeal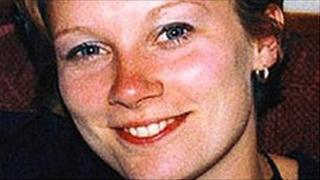 The mother of a Welsh woman murdered in Thailand 12 years ago is travelling to the country to appeal for information.
Kirsty Jones, 23, from Tredomen, near Brecon, was raped and strangled at a guesthouse in Chiang Mai in 2000.
Her mother, Sue Jones, will make the journey with detectives from Dyfed Powys Police, who are keen to discuss progress made in the investigation.
Ms Jones was three months into a two-year around-the-world trip when she died.
Officers last visited Thailand in February this year, following a series of meetings with the director of trans-national crime at the department of special investigations, police colonel Songsak Raksaksakul.
The Thai authorities told them they were continuing to investigate the circumstances of Ms Jones's death, with the focus on the inquiry in Chiang Mai.
Det Supt Andy John, of Dyfed Powys Police, said that since the last visit, regular contact had been maintained with the police team working on the case.
He added that officers in Wales had been encouraged by the work carried out in Thailand in the past six months.
"With the 12-year anniversary of Kirsty's death approaching, it is timely that we make an appeal for information that could help progress the case further," he said.
"We have a DNA profile that was recovered from the scene, which is central to their current line of inquiry, this means the authorities will be able to easily eliminate people from the investigation."
Mrs Jones will make her appeal at a department of special investigations press conference in Chiang Mai on 9 August.
Dyfed Powys Chief Constable Jackie Roberts said it was important to bring the offender to justice.
"Whilst twelve years seems like a long time ago, the loss felt by the family of their daughter remains," she said.
"We know that forensic evidence is available that could lead to a successful conclusion and we will continue to do what we can to assist the Thai Authorities in bringing the offender to justice.
"We remain steadfast in our commitment to secure a positive outcome for Kirsty and her family," she added.