Wales business confidence low - Federation of Small Businesses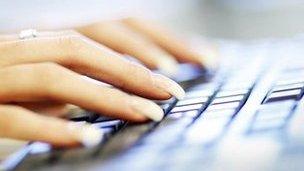 Business confidence in Wales has fallen to its lowest level since the end of last year, a survey has found.
The Federation of Small Businesses (FSB) says challenging domestic conditions, access to finance and weak consumer demand are taking their toll on businesses across the UK.
Welsh confidence is lower than any other UK area, except Northern Ireland, although many firms hope to expand.
First Minister Carwyn Jones has blamed stagnation on the banks.
The FSB said small firms were continuing to show resilience, with half of the 2,600 UK respondents wanting to grow in the next 12 months.
However its research also found that growth could be threatened by an increase in the number of businesses being refused finance.
The FSB said it welcomed UK government proposals for a state-backed business bank to address the lending issue.
It called for it to be modelled on the Small Business Administration in the US, set up in 1953, which it said had successfully helped small firms access finance through a range of loan products.
Janet Jones, Welsh policy unit chair for the FSB, said: "The message is clear - businesses want to grow and invest but they need a helping hand to do so.
"It is frustrating that bank finance is still difficult to get."
She said the Welsh government should "play its part" to ensure its own funding streams reach the hands of those businesses most in need.
"Behind today's statistics are people's livelihoods," she added.
"These business-owners are the risk-takers and the job-creators of Wales and it is a concern that they are feeling increasingly insecure about the business environment within which they are operating."
Recent figures from the Office for National Statistics (ONS) show unemployment fell by 7,000 in Wales between April and June to 126,000.
Last week an employment survey by recruitment company Manpower found that employers are more optimistic about hiring new staff in Wales than at any time since 2007.
It said the insurance industry was leading the way, with new jobs being created at call centres.
Earlier this month, First Minister Carwyn Jones said Welsh industry was suffering from a lack of capital, and while it was vital for government to help the economy, he said banks were responsible for stagnation.
Mr Jones told a BBC Wales programme on the economy: "Business is saying to me we can't get the capital to expand, the banks will not lend to us - it's a universal problem.
"Until we see a better flow of capital to people with good ideas, some of them will get funding but those that don't at the very beginning will struggle."
Related Internet Links
The BBC is not responsible for the content of external sites.