Estyn concerns over Welsh schools' careers advice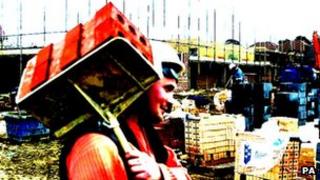 Secondary schools in Wales have been criticised by the education watchdog over careers guidance.
Although many schools provided good information, they were not consistently monitoring how well pupils did once they left, said Estyn.
Estyn said four years after a new framework for careers advice was introduced, many schools had made little progress fully implementing it.
The Welsh government said it welcomed the report.
Ann Keane, chief inspector of education and training in Wales, said the framework, which was first introduced in 2008, was "designed to help schools prepare pupils for making informed and aspirational decisions about their future".
"But for many schools implementing the framework has not been a priority, and since it was introduced schools have made little progress in realising its full potential," she said.
"Schools need to consider how they monitor the impact of their activities to support pupils with career decisions.
"They need to assess pupils' skills and knowledge and use data more effectively to see if pupils are doing well and following through with the choices they have made."
She said schools also needed to consider labour market information more when helping pupils make decisions about future careers.
Estyn said most secondary schools gave pupils good information to help them choose subjects in year 9 (ages 13 and 14) but did not "consistently evaluate or monitor the long-term impact of this help and guidance".
The inspectorate found that there was "considerable variation in the way that schools were delivering the framework including the amount of lesson time allocated to this work".
"We know that a large proportion of pupils who drop out of courses later in life do so because they have chosen the wrong course," said Ms Keane.
"This is a waste of money, time and resource."
The report made several recommendations, including getting school governors more involved in the planning of the framework, and helping schools to develop their own use of data to evaluate how well they are helping pupils.
The Welsh government said: "It is absolutely right and essential, particularly in this current economic climate, that our children and young people are equipped to make the right choices about their future. We must all play our part in achieving this and so must schools."
"The Welsh government has produced a range of guidance materials to support all schools and learning providers deliver their [careers] provision.
"However, we recognise that there is inconsistency in the way the framework is delivered, and that schools and their governing bodies do need to do more to make sure they are giving their children and young people the right help in making their choices.
"We are therefore considering these recommendations and exploring approaches particularly in relation to schools making better use of data and monitoring progress of their young people more effectively."