Committal hearings scrapped for swifter justice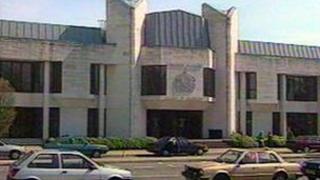 Magistrates courts in south and west Wales are abolishing committal hearings to speed up the judicial system.
Four areas which usually send cases for trial at Swansea Crown Court are among 29 areas where the hearings are being scrapped with the rest of England and Wales to follow over the next year.
The UK government claims it will result in a more efficient and better service.
Criminal Justice Minister Damian Green said it would mean serious criminals faced justice sooner.
"Abolishing committal hearings is another one of the steps we are taking to make justice swift and sure, and to ensure our courts run efficiently and effectively for victims, witnesses and the taxpayers whose money funds them," he said.
"The justice system needs continued improvement, and this announcement is an important step forward."
Serious offences
The magistrates courts affected are those in Swansea, Neath Port Talbot, Carmarthenshire and the Ceredigion/Pembrokeshire area.
Committal hearings are held to officially transfer a case from magistrates courts to the crown court, which handles the most serious offences.
Cases will now be sent to the crown court as soon as it is clear the matter is serious enough, without the need for a separate committal hearing.
Committal hearings were first scrapped in 12 areas of north west and south west England in June.
The changes are the latest stage of a series of moves to make the justice system swifter.
Flexible court operating hours have been introduced and increasing the use of video links between courts, prisons and police stations - saving time and money for the whole justice system.