Mental health care delay concerns raised by Gofal survey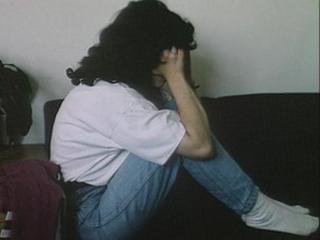 Mental health charity Gofal is calling for improvement in healthcare workers and GPs' attitudes to mental health problems in Wales.
A study of 1,000 people who received help with mental health suggests there are issues with waiting times and the effectiveness of treatments.
Nearly half said their treatment only partly addressed their problems or did not help at all.
The Welsh government said it has plans in place to address issues raised.
The survey of 1,083 people across Wales included questions on how understanding a GP was when people sought help, how long they waited for treatment and what form the treatment took.
Most people (62.8%) were prescribed prescriptive medication or given advice and information (34.8%)
62% of people waited more than a month to get comprehensive mental health assessment with their GP and 37% waited longer than three months
One in four people waiting longer than three months to access other support services
Nearly half said their treatment only partly addressed their problems or did not help at all
Three in 10 did not see their condition improve as a result of treatment at all
This summer BBC Wales found waiting lists and concerns over the number of prescriptions for anti-depressants.
'Helping people'
Gofal director Ewan Hilton said some of the survey findings were a concern although not all were a surprise due to the feedback they receive from service users.
He highlighted the issue of people having to wait for a referral.
"Where interventions [take place] before four weeks you see people's mental health improving," he said.
"I think the thing it is really telling us is that attitudes of GPs need to improve, waiting times need to improve."
He said he was hopeful that action and the legislation by the Welsh government should improve services, adding that he hopes to be "reporting much greater improvements and fewer concerns" next year.
A Welsh government spokesperson said last month the Welsh government outlined a Together for Mental Health strategy which will be delivered in partnership with health boards, local authorities, the voluntary sector, service users, carers and families.
"As part of the strategy, the highly successful Mental Health First Aid programme will continue helping people to recognise the signs and symptoms of someone with mental health problems."