Michael Sheen: Littering leads to low self-esteem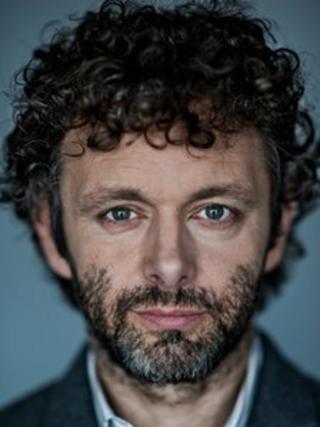 Hollywood actor Michael Sheen says he gets "very upset" by people throwing litter and it leads to communities having a low sense of self-esteem.
The Queen and Frost/Nixon star, from Port Talbot, is an ambassador for the anti-litter group Keep Wales Tidy (KWT).
Sheen has urged people to take more responsibility for their communities.
At the end of KWT's 40th anniversary year it said cigarette ends still made up the largest proportion of litter.
Sheen, who lives in Los Angeles, said he was approached by KWT last year when he performed his biblical play, The Passion, in Port Talbot.
"I thought they were doing great work, and I've seen the effects of it on my own town in Port Talbot with the Blue Flag that had been awarded - which is one of three coastal awards that Keep Wales Tidy administer," he said.
The actor said he had seen how much the beach meant to people in Port Talbot and it had become a special place that local people took responsibility for.
However, Sheen said parts of some communities had become "wasteland areas", and KWT was spearheading projects to transform them into green community areas.
When it comes to the type of litter discarded, it appears some things never change.
Cigarette ends continue to pose problems for KWT's army of volunteers as they did back in 1972, and discarded butts make up the largest proportion of litter.
Nearly 90% of the Welsh streets inspected over the past 12 months had "visible evidence of smoking related litter".
In a bid to tackle the problem, KWT launched its biggest ever campaign against smoking related litter earlier this year.
The stub it, bin it and help keep Wales tidy campaign saw the group distribute free portable ashtrays across Wales.
Sheen said he would like to see people, including himself, have more awareness about what "we are doing to our environment, what we're doing to ourselves".
"I smoked for 26 years, I gave up about four years ago, and now I regret everyday that I smoked," Sheen added.
'Very upset'
"I hope that people can take more responsibility for what they are putting inside themselves and what they're putting around them in their community and it's going to help all of us."
He said he got "very upset" when he saw people throwing litter.
"It's fairly straightforward to pick it up and put it away," Sheen added.
"What's most upsetting is seeing people's disregard for their own community, for their own environment, the place that they live in after all.
"I think the less respect you have around you the less respect you have for yourself as well as other people.
"It saddens me to see that going on because I know that leads to individuals and communities having a very low self-esteem."