X-Ray programme: Hair straighteners taken off shelves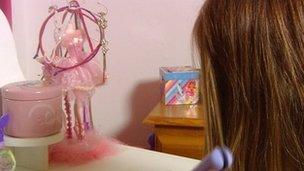 Hair straighteners aimed at children have been removed from sale by most high street shops and supermarkets following safety concerns.
Fears were raised over a big increase in cases of children being admitted to hospital with burns from straighteners.
BBC Wales consumer programme X-Ray found stores were selling them featuring images of cartoon characters and pop bands.
The children's products reach the same temperatures as adult straighteners.
At the Welsh Centre for Burns and Plastic Surgery at Swansea's Morriston Hospital, the number of children admitted has risen from four in 2004 to 26 last year.
Typically burns are caused when young children touch adult straighteners.
But the sale of those designed to be attractive to children was of great concern to Dai Nguyen, consultant in plastic surgery.
"I'm quite horrified," she told the programme.
"You wouldn't dream of giving a child an iron to iron their hair straight and that's essentially what you're doing."
When contacted by the programme, all the manufacturers denied marketing products directly to children.
They said the straighteners should not be used unsupervised and the products met strict safety guidelines.
However, Tesco made an immediate decision to stop selling hair straighteners for children.
Since the programme was broadcast, other retailers have followed suit.
Argos, Asda, Debenhams, Currys, Superdrug, Wilkinson and Littlewoods have since decided to take the children's hair straighteners or crimpers off the shelves.