Hywel Dda Health Board: Opponents and supporters on shake-up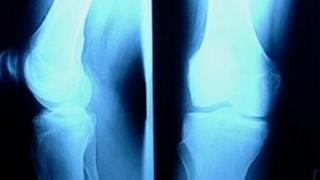 Opponents to a major NHS shake-up in mid and west Wales say they fear people could be put at risk if they have further to travel to receive care.
Hywel Dda Health Board is due to announce its decision to change and centralise some care for Ceredigion, Carmarthenshire and Pembrokeshire.
Residents want assurances people will not be adversely affected.
But managers say the aim is to provide 80% of the region's health services closer to patients' homes.
However, under the plans some community hospitals may close and some specialist hospital services be centralised.
"I can give you a number of examples of people if they had been asked to travel they would have been dead," said retired GP Dr William Roberts.
Changing transport
He is a member of the Aber campaign, which was set up to protect services at Bronglais hospital in Aberystwyth.
He said he and others will hold the health minister and health board accountable if there are no guarantees ensuring patient care.
Joyce Watson, Labour AM for Mid and West Wales, told BBC Radio Wales that changing transport provision would address such concerns.
"We do have to move forward but in a way that gives security to people who need those services," she said.
"What we are trying to do in government is to work with the clinicians to deliver safe sustainable solutions for a future generation.
"It's about incremental change and transport will be part of that undoubtedly."
Conservative health spokesman Darren Millar said it was "completely unacceptable and wholly irresponsible to wrench local services away from patients".
Dr Meurig Williams, regional advisor to the Royal College of Physicians in Wales, said: "We can't continue to spread our expertise too thinly over too many hospitals as we have.
"Medical treatments have changed considerably in the past 20 years or so and the new treatments require patients to be managed in specialist centres."