North Wales 'foodie heaven' website aims to boost tourism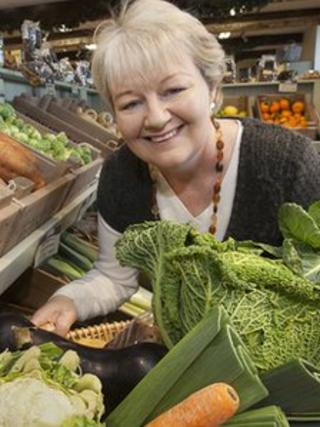 Butchers, bakers, brewers, buffalo herders and bee-keepers are part of a new campaign to transform north Wales into a "foodie heaven" for visitors.
It is part of the drive by tourism chiefs to make the region a top five UK destination for visitors.
Regional produce will be showcased on the new Food North Wales website being launched on Wednesday.
The aim is to give tourists a taste for the area so they have an appetite to come back again.
The campaign is being launched by the Tourism Partnership North Wales.
It said Welsh lamb's renown as a quality product was known worldwide, but its campaign was about more than just lamb, beef and pork.
Campaigners said apart from the award-winning butchers there were bakers, brewers, buffalo herders and bee-keepers, fudge, pate and cheese makers, and even a purveyor of garlic products.
The campaign will be officially launched at the Bodnant Welsh Food Centre in the Conwy Valley.
Carole Startin, a marketing and events executive with Tourism Partnership North Wales, said Food North Wales was intended to bring a range of producers together for the consumer under one umbrella.
"We have wonderful food and drink that's produced locally," she said.
"As well as our marvellous meat, there are our fantastic vegetables and heavenly bread, exquisite liqueurs and fine ales - they are part of the wonderful taste of north Wales."