Baroness Thatcher funeral: Katherine Jenkins to attend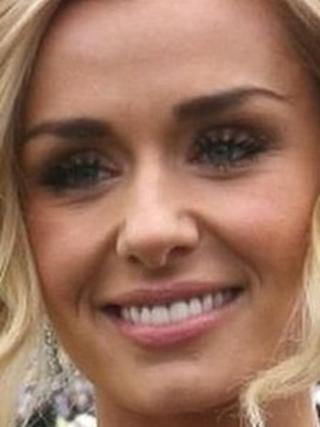 Welsh mezzo-soprano Katherine Jenkins is to attend the funeral of Baroness Thatcher, Downing Street has announced.
It had already been confirmed that First Minister Carwyn Jones and singer Dame Shirley Bassey will be among Welsh mourners at Wednesday's ceremony at St Paul's Cathedral in London.
Jenkins, 32, from Neath, tweeted about Lady Thatcher shortly after her death recalling the time they had tea.
But her tweet was deleted soon afterwards.
Her tweet read: "RIP Baroness Thatcher. I will always fondly remember the afternoon tea & chat at your home #GirlPower".
Jenkins studied at the Royal Academy of Music, modelled and taught.
She became more widely known in 2003 after singing at Westminster Cathedral for Pope John Paul II's silver jubilee.
Former Labour leader Lord Kinnock was also invited to the funeral, but his office said he will not be present as he had a previous commitment to attend the funeral of a former local councillor in his old south Wales constituency.
The funeral ceremony will be along the same lines as those of Diana, Princess of Wales, and the Queen Mother.
The Queen will be in the congregation at St Paul's Cathedral, which will be the first time she has attended the funeral of a British prime minister since that of Sir Winston Churchill in 1965.