Missed cancer treatment target times 'disappointing'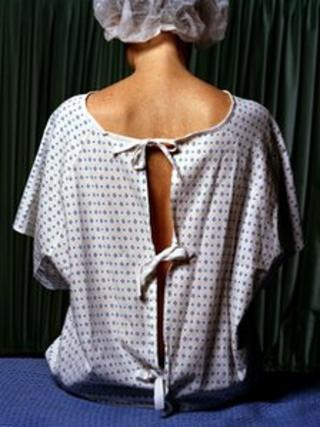 Some cancer patients are not starting their treatment within Welsh government target times, latest figures show.
Just over 82% (363 out of 442 patients) of those in most urgent need are being treated within the required 62 days but the target is for 95% of patients to start treatment within that time.
Welsh cancer charity Tenovus said it was disappointed by the results, saying delays add to patient anxiety.
The Welsh government said it expected to see improvements over coming months.
Tenovus community development manager Richard Pugh said: "Ultimately the anxiety of just waiting to commence your treatment and begin your cancer battle, you want to commence that as quick as you can.
"The anxiety of patients and their families is quite incredible," he said, adding that some delays are due to some patients being too ill to start treatment.
'Work to do'
The statistics on cancer treatment waiting times are for the month ending February 2013.
They also show that 98.7% of patients (741 out of 751) who were newly diagnosed with cancer started treatment within the target time of 31 days.
A Welsh government spokesperson said: "The number of patients represented in these statistics are relatively small and the interventions often complex, meaning small changes can affect the overall picture greatly.
"The large majority of patients are still seen within the target time. Whilst there is room for improvement we are encouraged that the figures are starting to improve in relation to our 31 day target.
"We recognise we still have work to do and the minister expects to see improvements in performance over the coming months."
Welsh Liberal Democrat leader Kirsty Williams said: "Receiving a cancer diagnosis is one of the most terrifying experiences you can have.
"If you then have to wait over two months to start your treatment this will only exacerbate the stress caused."