Economy growing but challenges for Powys and Wales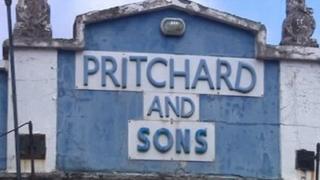 Business organisations in Wales have welcomed the news that there has been some economic growth and that we have not entered into recession for a third time.
They know all too well of course that Wales has been at the bottom of the league table for GDP for some time now.
What also became clear when the sub regional figures for Gross Value Added (GVA) were published by the Office for National Statistics (ONS) earlier this month is that Powys is the county with the lowest productivity in the UK.
The figures are from 2011 but anecdotally it does not seem that the economy picked up significantly enough to change that.
When you walk around Llandrindod Wells, there are reminders of past prosperity.
Two fabulous art deco garages adorn the streets but they are hardly used to their full potential.
One is completely empty, having been a funeral directors; the other houses the Jobcentre, among other things.
The spa town has attracted tourists and their money since Victorian times, and still does so.
But it is in a county where less money is generated for every hour that is worked than in any other part of Britain - 30% lower than the UK average, according to the latest figures from the ONS.
With its beautiful towns and great countryside Powys has assets but they are not generating as much money as they could.
Interestingly for Powys and Wales as a whole, it is the service sector's rise of 0.6% that has really helped to bring the UK out of recession.
It is a reminder of how large the service sector, which includes hotels and restaurants, has become.
The Metropole Hotel in Llandrindod Wells has been run by the same family for 117 years.
To ride out the downturn they have attracted conferences and specialist weekend events.
Justin Baird Murray runs the hotel and leads a team of business people who are trying to help the town's economy.
He told me that what is needed is a better environment for business - better communications, like faster broadband, and better roads.
The challenges facing Powys are replicated to some extent in neighbouring counties.
With such fantastic countryside to fall back on, you might think Powys' economy would be dominated by tourism.
But you would be wrong. Food and accommodation only accounts for 6% of businesses, which is less than the national average.
Farming however accounts for one in three of businesses, and that is well known as a low payer.
Further north in Welshpool, Invertek makes variable speed drives for a wide range of manufacturers.
These control the speed of electrical motors and are increasingly used to save energy.
This is the type of industry that can help an economy grow.
It is a privately-owned Welsh business exporting across the world and growing by 25% a year.
Director Rhydian Welson told me the biggest challenge has been trying to get funding to grow the business because the UK banking sector is nervous about lending.
"The biggest challenge for us growing our business is the ability to get access to funding; it's a constant challenge," he says.
That issue is certainly not confined to Powys.
At Invertek, as well as making products they are also designing new versions.
Jobs in research and development here and elsewhere in Wales really make a difference to the strength of the economy. Workers earn more, spend more and produce hi-tech and innovative products.
At the moment Wales has a relatively small proportion of jobs in innovation and that keeps us poorer.
The latest GDP figures are good news but Wales needs many more sets of figures like these before we can be sure our economy is growing.