Managers take over Bluestone in deal estimated at £10m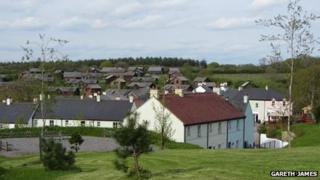 The Bluestone resort in Pembrokeshire is being taken over by members of its own management in a deal believed to be worth £10m.
The upmarket holiday park near Narberth is currently owned by majority shareholders the Welsh government's investment arm Finance Wales and Lloyds Banking Group.
The buyout is led by the park's founder and chief executive William McNamara.
Over 300,000 people have visited the park since it opened in July 2008.
Members of the management team including its commercial, operations and finance directors are part of the deal which is backed by a syndicate of private investors.
The deal will see an employee benefit trust set up for the park's 500 staff.
Mr McNamara said: "This is great news for Bluestone, for Pembrokeshire and for Wales.
"This is a great fifth birthday present for Bluestone, our staff and the local community and economy.
"It ensures Bluestone is kept in Welsh ownership and control with a management team driven to developing and sustaining a business employing over 500 people in Pembrokeshire.
"We've seen considerable growth since we opened in July 2008, attracting over 350,000 visitors into Pembrokeshire and we have further growth plans that will create new employment and bring more visitors into the area to support the wider tourism and economic communities."
The resort has nearly 300 lodges, cottages and studio apartments and its own village including shops, a pub and restaurants and a spa.
In December 2009, Pembrokeshire council took a 3% stake in the park in lieu of repayment of a £1m loan to the park.
The council said it would continue to have a share in the new business.