Cardiff binge drinkers help centre bids for permanent base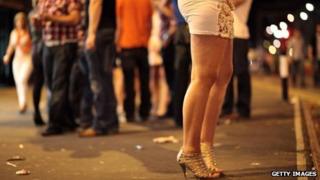 An alcohol treatment centre that films binge drinkers and then shows them footage of their drunken antics hopes to set up a permanent base.
Weekend revellers in Cardiff have been helped by a project located in a city centre chapel since last autumn.
It is credited with easing the pressure on hospitals and ambulance crews on Friday and Saturday nights.
A planning bid to convert a former underground public toilet into a permanent base has gone to the council.
Cardiff and Vale University Health Board said the drinks industry would be asked to sponsor the proposed new centre at the Kingsway site opposite Cardiff Castle.
It said the treatment centre would be staffed by at least one nurse, a police officer and a healthcare assistant.
The centre - led by the health board but in partnership with bodies such as South Wales Police, Cardiff council and others including street pastors - is usually open on Friday and Saturday nights but can open at other times if required.
Confidentiality concern
Revellers are filmed by centre by staff wearing small cameras and are later given the option of viewing the footage before it is deleted in front of them.
Filming had been delayed until the Welsh government were given assurances over patient confidentiality and consent.
Ministers gave the centre £270,000 earlier this year, and have now awarded it funding for a further three years.
Conrad Eydmann, the health board's head of substance misuse strategy, said the trial so far had resulted in fewer ambulance journeys and faster assistance times, and fewer people having to go to hospital emergency units.
He said the health and safety of the city centre had improved.
"The project has proved a huge success and so we are looking to find a more permanent home for the centre and we believe the site on the Kingsway will be appropriate," he said.
"The Alcohol Treatment Centre (ATC) has made a real difference to how we deal with the consequences of a night-time economy.
"The centre has won plaudits from around the UK with other areas looking to our work in Cardiff for guidance.
"We're now hoping to build on the success of the ATC and the first step of that will be securing a more permanent home for it."