True Taste Awards in Wales scrapped ahead of review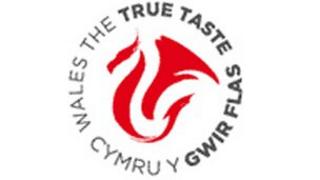 Benchmark awards for good quality food and drink in Wales are being scrapped for failing to meet industry needs.
The True Taste Awards have been pulled by the Welsh government because the brand did not have enough "positive aspects".
For the last decade True Taste has been touted as promoting the very best food and drink Wales has to offer.
The food minister promised a new emphasis on Wales, which he said needed to be distinctive in product branding.
Alun Davies will hold a review of the future promotion of food and drink from Wales.
He said: "The government's agenda has a strong focus on business growth and development and the True Taste Awards, with their focus on product taste, were not designed to address this priority."
'Not doing enough'
Mr Davies went on: "The provenance of Welsh food and drink is of paramount importance in branding and this should be clearly understood by the consumer.
"It is apparent that although True Taste has had a number of positive aspects over the years, it is not doing enough in this respect and is not going to meet the industry needs going forward."
Mr Davies said the new emphasis was to be on "Wales" in the marketing of a whole range of products.
He said: "Our national emblems such as our flag will have a prominent place in this activity and help make our marketing distinctive and effective."
The Welsh government will develop the new Food and Drink Wales branding that was used at the 2013 International Food Exhibition.
Mr Davies said: "This is a trade identity rather than a consumer brand and I believe that it is instantly recognisable, obviously Welsh and modern in approach."
Restaurant owner and food writer and former True Taste Champion Simon Wright welcomed the change.
'Political issue'
Mr Wright, former editor of the AA Restaurant Guide, said: "I think it's a good opportunity to look at the whole way we look at the food and drink industry in Wales and which way the industry is going.
"I think True Taste has done some good things but, given the issues in food at the moment, this is a good time to have a good look.
"I would like to see food promoted at people in Wales."
Mr Wright believed the next 20 years will see some changes.
He said: "Food is probably going to be the biggest political issue there is in the next two decades."
Mr Wright said concerns such as obesity will have a "huge impact on the way we eat".