Digital radio: Four transmitters for Heads of Valleys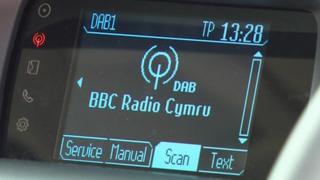 Digital radio coverage has been extended to nearly a quarter of a million people in the Heads of the Valleys area of south Wales.
Four new digital radio transmitters will cover Merthyr Tydfil, Abergavenny, Aberdare and Ebbw Vale.
The listeners will be able to receive BBC Radio Wales and Radio Cymru as well as some commercial stations.
A digital radio - also known as a DAB radio - is needed to receive the signal.
The transmitters are part of wider plans by Digital Radio UK to bring digital radio to 400,000 extra homes in Wales over the summer.
At the end of August, new digital transmitters are expected to add a further 150,000 households in Pembrokeshire and Carmarthenshire.
About 150,000 homes in north west Wales are due to be added in 2014.