Swansea East MP Sian James to stand down at next election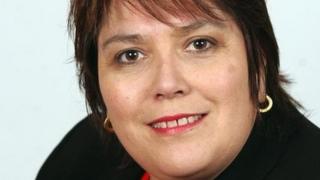 Swansea MP Sian James will stand down at next year's general election.
The Labour MP for Swansea East said she wanted to concentrate on campaigning outside of parliament.
Mrs James, first elected in 2005, will formally tell her constituency party on Friday evening she will stand down.
She said: "It has been an honour to serve the people of Swansea East but there are limitations to what you can do at Westminster."
"I feel it is time for me to pursue other opportunities and other campaign interests in Wales, and especially in social justice issues."