Payday lenders should face a tougher regime, minister says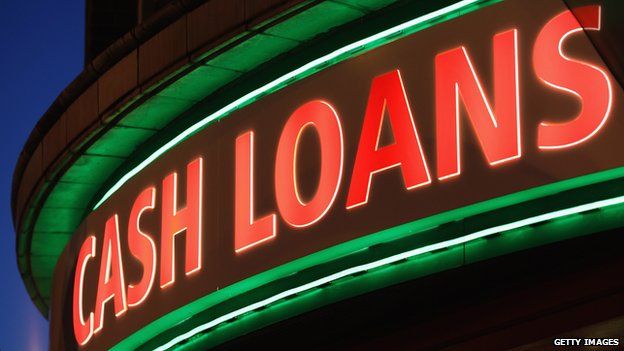 Payday lenders should face tougher action under their new regulator, a Welsh government minister has said.
The Financial Conduct Authority (FCA) is now responsible for policing consumer credit and says it will investigate payday lenders' behaviour.
The authority expects as many as a quarter of payday lenders may quit the industry when the crackdown comes.
Communities Minister Jeff Cuthbert said they should "waste no time" in carrying out a review of the industry.
The FCA has previously announced plans to review the payday loan industry in advance of its taking over regulation of the consumer credit sector on Tuesday.
These include plans for a cap on the amount of interest a short-term lender can charge, checks to ensure customers can afford such a loan and rules that would prevent a loan being rolled over more than twice.
Mr Cuthbert, whose brief includes responsibility for tackling poverty, said: "Payday lenders prey on the most vulnerable in our society.
"We have all read stories of the unscrupulous and irresponsible behaviour of some lenders and this review can't come too soon.
"I am very pleased that the FCA has a list of activities planned to rein in the extreme practices of some lenders in this field.
"Tighter rules to protect customers may mean some payday lenders close and this can only be a good thing for consumers.
"We need to do more to warn people of the dangers of payday loan firms that charge sky-high interest rates that can trap people into an escalating circle of debt if they find that they cannot meet the re-payments.
"With stagnant incomes and a sluggish economy, more and more people are being tempted by these loans simply to get by.
"We need to ask ourselves if these companies are adequately assessing if people who apply to them can really afford the repayments. Are the interest rates they charge right or fair?"
Credit unions were promised £1.9m of extended financial support in March by the Welsh government which said it wanted them to thrive as an alternative, co-operative source of finance to payday lenders and traditional banks.
It followed an earlier promise in January of £1.2m for measures to increase membership of credit unions, such as a publicity campaign, money management education and the development of financial services.
The Welsh government said its support for credit unions had helped boost membership to 73,000 in Wales, with a target of 6% of the population - around 143,000 - by 2020.
The lenders' trade body, the Consumer Finance Association (CFA), has previously pledged to tackle the worst offenders in its industry and said members had offered to freeze interest and charges for customers in difficulty.
CFA chief executive Russell Hamblin-Boone said in March: "We have been driving up standards for some time now through our code of practice and from 1 April there are statutory rules that lenders will have to work to, and I think we will see the worst practices being driven out and only the best lenders continuing to operate."
Related Internet Links
The BBC is not responsible for the content of external sites.