Launch of global Alzheimer's study by Cardiff University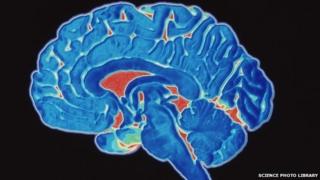 A £6m project led by scientists at Cardiff University will explore the combined influence of genetics and lifestyle in the development of Alzheimer's in one million people.
The global study aims to produce the most comprehensive understanding of the disease's various risks to people.
It is also hoped the information gathered will give a fuller picture of what triggers the condition.
Alzheimer's is the most common form of dementia, making up 50-70% of cases.
"For too long scientists studying Alzheimer's have been working in silos, engaged in a single-minded 'race' to try and beat the disease," said principal investigator Prof Julie Williams.
"That's simply not going to happen unless we pull together.
"The aim of our study is to harmonise the research of scientists studying the genetic risk of Alzheimer's with the work of those studying the lifestyle influences, with the ultimate goal to creating more personalised treatments for the disease and, better yet, treatments that offset it altogether.
"Put simply, this is a study large enough to get answers.
"The insights gleaned will pave the way for a new era of therapies for the disease.
"We predict that in future, based on this unrivalled data, GPs may be able run a simple test to analyse a patient's risk of developing Alzheimer's.
"A combination of gene therapy, drugs and lifestyle changes could then be prescribed to reduce that risk."
Researchers will also be able to distinguish those at a high risk from those of a lower risk, and will in the long term provide an opportunity for early intervention, saving the brain before it reaches a state of irreversible damage.
It is estimated around 500,000 people in the UK suffer from the condition at an annual cost of around £23bn.