Ty Hafan hospice care boss cleared of misconduct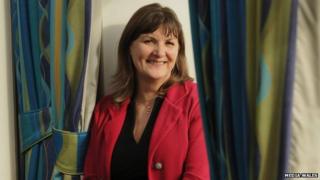 The director of care at a children's hospice has been cleared of professional misconduct over the way she dealt with a dying teenager.
Jayne Saunders, of Ty Hafan at Sully, in the Vale of Glamorgan, had denied the four allegations against her.
They included a claim Mrs Saunders told the 14-year-old leukaemia sufferer she must have regular examinations if she was to stay at the hospice.
A Nursing and Midwifery Council panel found all allegations not proven.
The hearing in Cardiff was told the allegations related to a period when the girl was being cared for at the hospice in 2008.
It was alleged Mrs Saunders failed to ensure only a qualified nurse examined the girl, and she did not appropriately deal with a request from the teenager regarding a sleepover.
The panel was also told she gave insufficient consideration to the feelings and views of the girl's parents.
But Mrs Saunders denied giving the girl an ultimatum and said the hospice would face closure if staff were not able to gain access to the girl's room for assessments.
'Valued member'
The director of care told the hearing that communication with the teenager's parents "was very difficult" and the girl's father, who did most of the communicating, "found it difficult to listen or let someone finish a sentence".
A Ty Hafan spokeswoman said the charity was pleased with the hearing outcome.
"Mrs Saunders is a long standing employee who has been key to the evolution of our care services and the development of sector best practice for the palliative care of life-limited children," said the spokeswoman.
"She fulfils a vital role and is a highly valued member of the team. We can now look to the future and focus our collective energies to support our staff in providing for the needs of life-limited children and their families across Wales."
Mrs Saunders declined to comment, but her barrister, David Welch, said after the hearing she was "very grateful for the panel's careful consideration of all the facts".
He added: "It's difficult for me to say the effect on the hospice, but clearly when information is published about negative things - given the hospice is a charity that depends on voluntary contributions - any negative criticism is bound to affect its capacity to raise funds and carry out its good work."